Glass Space Ltd

providing your Structural Glass Solutions

Structural Glass Assemblies, Balustrades, Floors & Canopies

All glass shopfronts

Elle - Norwich

All glass balustrades

Bushloe school
Commercial
structuralglass.co.uk.
What we do.
Glass Space Limited specialises in the design, supply and installation of frameless structural glass assemblies in armour plate or toughened glass, including bolted glass systems such as Hansen Thermospan, Pilkington Planar and Dorma Manet & Rodan.
We work throughout the UK with many well-known architects, main contractors, shopfitters and other specialist contractors such as Saint Gobain Solaglas to provide bespoke glass features.
These include Armourplate facades and entrances, tension wire structures, all glass balustrades and staircases, glass canopies with support steelwork if required, internal glass partitions, both fire-rated and non fire-rated, laminated glass surrounds to lift shafts, all glass entrances incorporating automatic, sliding and slide and fold, swing or revolving doors; large-span all-glass wall, roof or atrium structures incorporating glass fins, glass beams, spiders or indeed a space frame support structure, glass flooring, frameless glazing for both wall and skylights and of course all glass shopfronts.
Follow us on Twitter.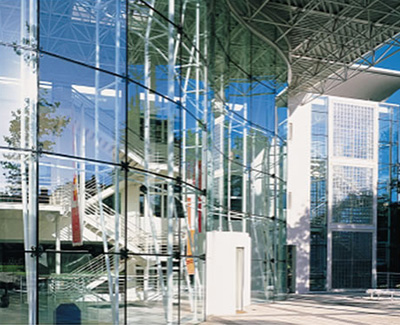 Bolted Glass Facades
Such as Hansen Thermospan, Pilkington Planar, St Gobain Spiderglass...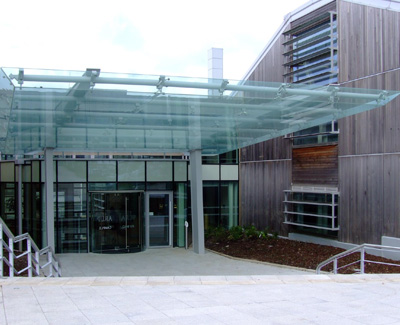 Glass Canopies
with support steel if required.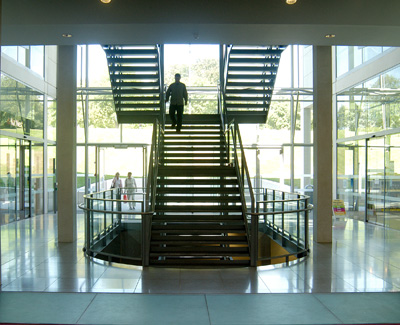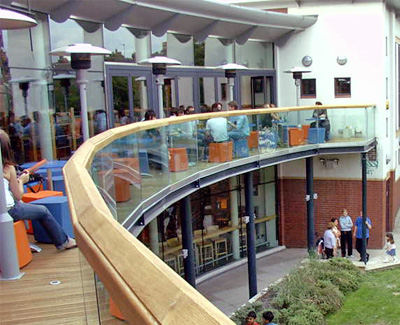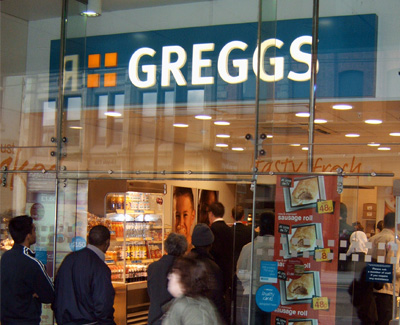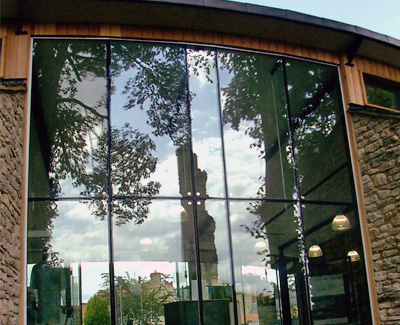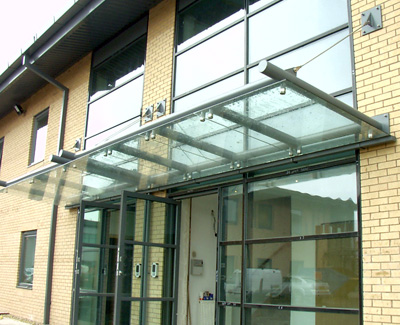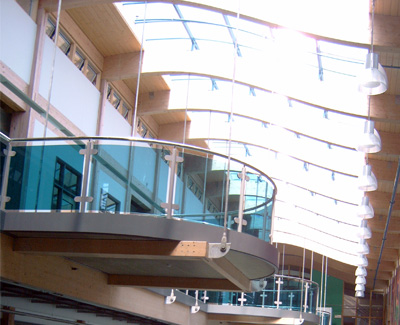 Large Span
All Glass Roof Structures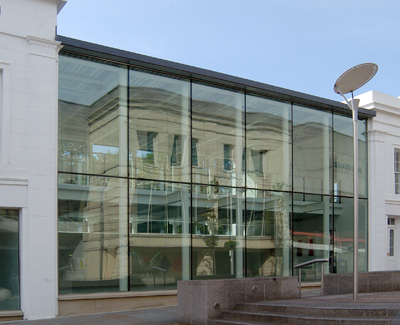 Armourplate
Facades and Entrances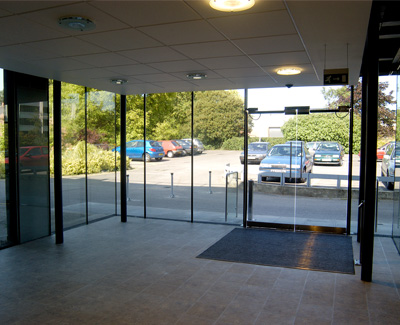 Glass Entrances
All Glass Entrances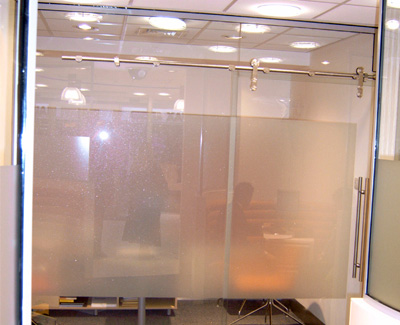 Internal Partitions
Internal Glass Partitions

Glass Space Ltd,
Unit 9-10, Harlescott Barns,
March Way, Shrewsbury.
SY1 3SY
+44 (0) 1743 648899